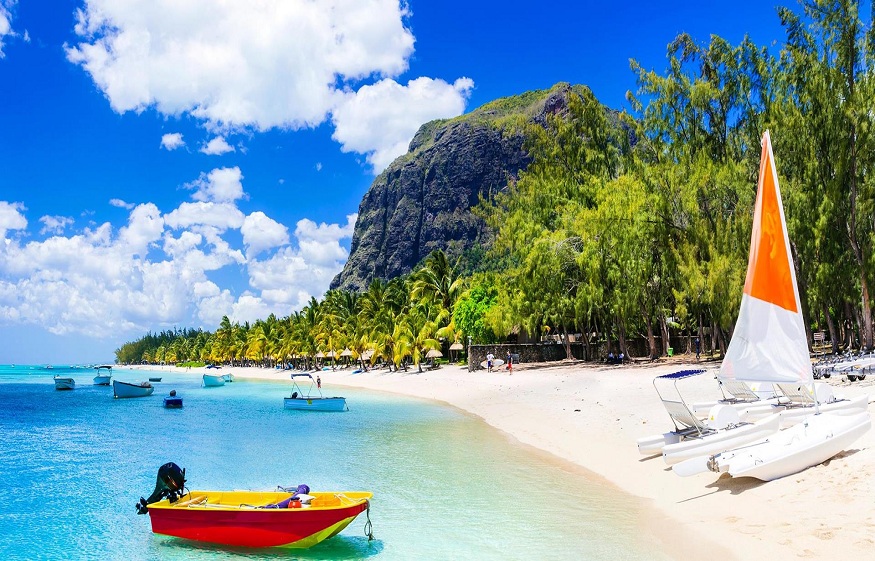 Tourists Paradise, Dubai has a lot of attractive things and places. People from all over the world come to explore this beautiful piece of land. This emirate is a tourist hub. If we remove the year 2020, when there were travel restrictions due to the pandemic, the tourism record in Dubai is very high. It has never decreased over the past many years but is increasing continuously every year. You will love to stay in this beautiful Emirate forever.
However, have you ever noticed why so many tourists visit Dubai every year? Why do people come and rent a car in DIP (Dubai Investment Park), Tecom, and different other regions of Dubai to explore it deeply, such as from here at: https://www.oneclickdrive.com/uae/dubai/rent-a-car-dubai-investment-park. There is definitely something very special about Dubai that attracts people towards it. Certain facts and reasons are responsible for such a large number of visitors touring this Emirate every year. Let's find out the reasons that make people visit this beautiful, attractive, and luxurious Emirate.
Business Hub
The first reason why people are touring Dubai every year is that it's a business hub. It is one of the most opportunistic cities in this world. Almost every successful businessman who has grown the business internationally visits this Emirate to grow it further. A lot of business tours take place in Dubai. These tours leave a great impact by increasing the total number of visitors by huge margins.
Best Monuments
Dubai is home to many of the best monuments in the entire world. Whenever you visit a city or country, you already have heard a lot about it. Similarly, people heard a lot about the monuments of Dubai and came to see them. Following are some of the top monuments in Dubai that are grabbing the attention of the whole world and people are desperately willing to see them at least once in their life.
The first monument is the iconic Burj Khalifa that has become a recognition of Dubai. It is the world's tallest building. The scenes of Dubai from the top of Burj Khalifa look very mesmerizing.
Dubai Mall is present near Burj Khalifa. It is one of the biggest shopping malls in Dubai. There is nothing in this world that you cannot find in Dubai Mall. A lot of amusements and dining options make it a perfect touring spot.
The Dubai fountain is present next to the Dubai Mall. Like many other things, the Dubai Fountain too… ah you got it.
Jumeirah Mosque is one of the great mosques present in Dubai. It is a complete work of modern architecture. The mosque is simply extraordinarily beautiful and is very close to the residents of Dubai as it is an Islamic Emirate.
Atlanta Water Park is one of the most visited places in Dubai, especially during summer. Tourists love to spend their whole day at this park and enjoy the cold water of this park. Furthermore, the slides and water rides present there for kids also gain special attention.
Underwater zoo and the world's largest aquarium are also present in Dubai. These too are attracting a lot of people. Other than that a lot of communities and residential areas are of prime importance. People love to explore every inch of this luxurious Emirate.
Desert Safari
Desert safari in Dubai is simply unmatchable. You may have it in Subcontinental regions or African regions, but the safari in the vast desert surrounding Dubai stands very high among them. Dubai desert safari is full of amazing rides, thrilling activities, dance performances, amazing night shows, and a delicious BBQ buffet dinner. People love to rent a car from a trusted car rental company in Dubai, and go for dune bashing in the vast Arabian desert. Dubai desert safari is one of the primary reasons why people come to visit this beautiful piece of land.
Beaches
The presence of a beach makes any touring spot perfect. Dubai is very rich in this department as well because it has some superb beaches as well. You can hardly find a place with beaches, thrilling activities, amazing monuments, and a vast desert. But all these things are present in plenty in Dubai. Jumeirah Beach, Kite Beach, Marina Beach, etc. are some top beaches in this Emirate.
Bottom Line
Knowing the reasons why Dubai is the best touring spot globally will definitely have persuaded you to visit this city. Book your tickets and head towards Dubai, a land full of thrilling activities. It is a family-friendly tourist spot where something to do for every member of the family. You surely won't regret making this decision.