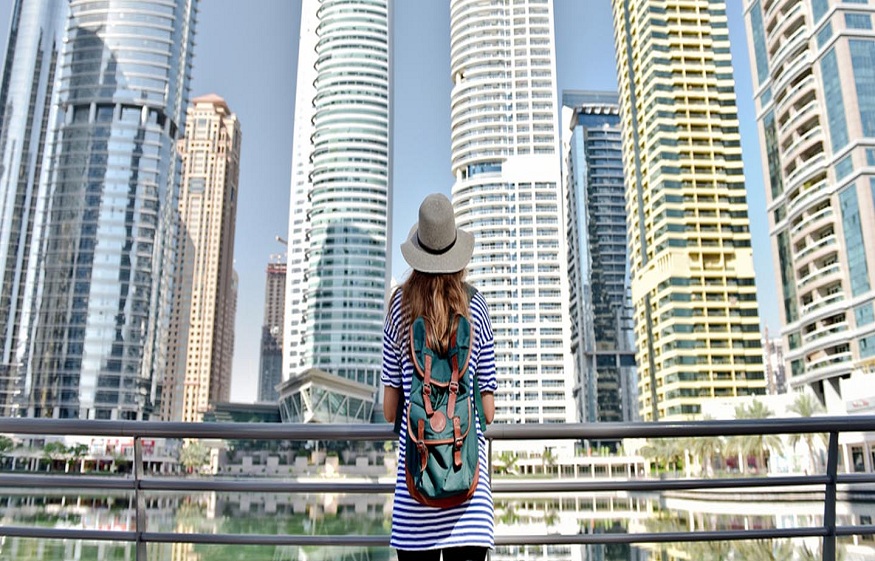 Dubai is regarded as the rapidly evolving city of the United Arab Emirates for making remarkable developments in each era of life from business to study and tourism to preserving history. Therefore, it is a gateway to countless opportunities for all types of people whether entrepreneurs or excursion lovers. Another major factor for the enormous popularity of this marvelous land is the negligible crime rate because of the strict implementation of law and order.
This wondrous emirate is not less than a mystery to new visitors. And one can easily get lost in the crowd of gigantic shopping malls, iconic buildings, luxurious hotels, enormous business plazas, and an extensive network of roads. However, when you are out for traveling and planning to go rent then keeping rental cars apps, traveling guides and the city map on the smartphone can greatly assist you in various aspects for a comfortable stay and travel in Dubai.
Whether you're visiting Dubai for the first time or a regular visitor, here are some effective tips that can help you to enjoy a hassle-free stay, and make lifetime memories in the dreamland.
Keep Your Documents In Hand
To travel in Dubai or any other city in the UAE, it's crucial to keep your essential documents with you. It will help you to avoid any troubles during checking on various portals, especially landing from the airport to reach the parking area. And you also need them to hire a vehicle or a place to stay on rent. Your documents are proof of your credibility. Therefore, make sure to keep them safe. It's advised to keep the original documents in the locker of the hotel or any place you are staying and keep the copy with you when going to explore the beauty of Dubai.
Pre-booking of Staying Place
There are certain places in Dubai available to stay from economic hotels to business class suits and luxury villas. And one can easily rent a room or the entire suit for any duration. However, it's highly recommended to hire a place in advance to avoid any trouble in case of the rush of tourists.
Adopt Some Famous Arabic Slangs
English is a universal language that can easily be understood by the people of any region. Therefore, you do not need to learn the Arabic language just for a Dubai visit. However, learning the famous Arabic slang can help you better communicate with the locals. These Arabic slangs are
Kaif Halak / how are you
Shukran / thank you or please
Ya am / yes
La/ no
Afwan/ sorry
Mabrook / congratulations
Follow The RulesandTraditional Values
Dubai is very strict about the implementation of rules and regulations. And the best way to enjoy a hassle-free trip in this crime-free state is to obey the rules. Some major rules are
Obey traffic rules
Don't drive when you're drunk. Use rental car appsto find a vehicle for you.
Don't drive if you are not 18th yet
Don't hug or kiss an open place
Avoid eating in public
Keep Extra Moneya
Along with the credit and debit cards make sure to also keep some cash and the local currency of UAE. It will help you to do shopping from traditional stalls and also pay for food or drinks. Don't forget to keep a backup or some extra cash to get help in case of meeting any trouble or losing the credit cards.
Relay on Public Transport or Rental Car Services
Whether you are in Dubai for business purposes or to enjoy the holidays you need a vehicle to move around the city. Public transport, cab or tram are the best options if you do not demand extra comfort and privacy. And if you want to travel with privacy then renting a car from any of reputable rental car company is a perfect choice. Through their digital app, you can select any type of car with your desired budget and enjoy a comfortable ride.
If you do not have a driving license or experience driving on the tricky roads of Dubai then you can hire a professional driver also available at rental car agencies.
Final Thought
Regardless of the purpose of the tour to Dubai, it's crucial to have sufficient money, and a complete traveling guide to go hassle-free during the whole stay. Transportation to move around the city is also a great concern, especially for first-time visitors. Public transport is a good option for beginners but renting a car by simply tapping on the rental cars apps is more convenient for a comfortable ride.