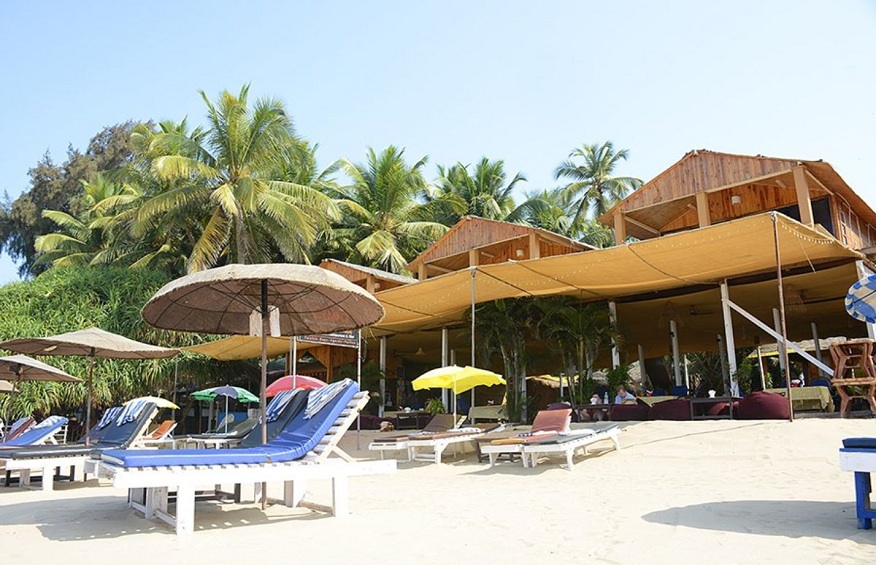 Looking for a memorable beach holiday? If yes, then there could be no better place than South Goa. With its charming beaches, crystal-clear waters and the laid-back vibe, it is just the perfect coastal destination to relax and rejuvenate. And not to forget the breathtaking landscapes that just add to the picture-perfect landscapes of the paradise. Whether you're looking for a relaxing place to chill with family and friends, planning an adventure holiday or simply a place to soak up the sun, the stunning beaches of South Goa are sure to provide an unforgettable getaway.
Read on to know the 4 must visit beaches of Goa: 
1- Palolem Beach: A Serene and Picturesque Paradise


Located in the Canacona region of South Goa, this beach is a true hidden gem worth visiting. The scenic beach is known for its crescent-shaped shoreline and crystal-clear waters and is a picturesque paradise for beachgoers. The calm and shallow waters here make it a perfect spot for swimming and snorkelling. One can also enjoy sunbathing on the soft, golden sands. For those who wish to indulge in adventure sports, exciting activities like banana boat rides, kayaking and paddle-boarding are a must-do. After a day of sun and sea, don't forget to indulge in delicious seafood at any of the beachside shacks nearby.
Corta's
at The LaLiT Golf and Spa Resort Goa is one of the
best shacks in Goa
and would be a good place to try some lip-smacking sea food delights.
2- Agonda Beach – A Secluded and Peaceful Escape
Tucked away in a quiet corner of South Goa, this beach promises a perfect escape from the hustle and bustle of city life. The pristine white sand and clear blue waters makes it a paradise for all nature lovers and solitude seekers. It is lined with coconut palms, which provides the perfect shade for a lazy afternoon nap. The beach is also known for its vibrant marine life, making it a popular spot for dolphin rides, diving and snorkelling. If you are an adventure seeker, you can explore the colourful coral reefs and swim alongside exotic fish and sea turtles. Besides that, there are many yoga retreats in the area as well, offering a chance to unwind and rejuvenate the mind, body and soul.
3- Colva Beach – The Most Popular and Vibrant Beach in South Goa
Counted among the most popular beaches of Goa, this beach is known for its lively atmosphere with bustling shacks, beachside restaurants and vibrant nightlife. Stretching over 2.4 kilometres, here one can indulge in a range of fun activities like sunbathing, swimming, skiing, paragliding, parasailing and beach volleyball. As the sun sets, the beach comes alive with amazing live music performances and bonfire parties, which creates a vibrant atmosphere that is sure to leave a lasting impression. Whether you want to experience a lively beach party or savour a delicious sea food meal, you can have it all at this beautiful beach.
4- Varca Beach – A Hidden Gem with Pristine White Sand
This serene beach is among the cleanest beaches of the state. The tranquil atmosphere and the clear blue waters makes it a paradise for beach lovers, where they can spend time soaking up the sun. The calm and gentle waves make it a safe spot for swimming and splashing around. You will also find luxury resorts and beachfront villas in the vicinity that are perfect for an indulgent getaway. If you are a nature lover, there are several nature trails and bird-watching spots in the nearby marshlands that are worth exploring. Don't forget to try the Goan cuisine here which is to die for!
The above-mentioned charming beaches of South Goa are a complete package for an unforgettable getaway. The stunning landscapes, facilities to indulge in fun water sports, some of the best seafood restaurants in Goa, yoga retreats and meditation centres makes South Goa a must-visit holiday destination for all beach lovers. So waste no more time and plan your trip today!