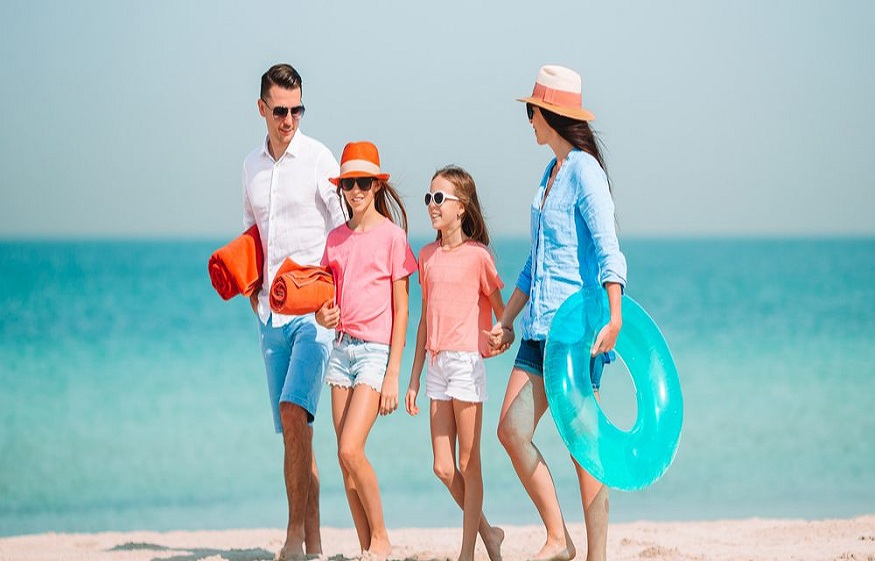 Going on vacation with a baby requires a minimum of organization. It will be necessary to think above all of its comfort when choosing the destination, when preparing the luggage and when organizing the journey. So that nothing is left to chance, it is important to prepare everything in advance. Discover in this file all the precious advice to achieve this and make your family stay a real success.
What to put in the baby's suitcase?
Preparing the luggage for a family vacation is not difficult. Everyone takes care of their own suitcase and that's it. But when there is a toddler, you have to make sure that baby does not miss anything during the stay, but also think practical. Although we want to take everything, it is impossible. It is then necessary to sort the things to be preferred: clothes, wipes, nappies, baby bottles, jars, sunscreen, etc., without forgetting childcare equipment and accessories .
If it's for a summer vacation by the sea, light clothing is essential, but still take something to keep baby warm in case of rain. For holidays in the mountains, adapt the clothes accordingly. Remember to take some of his favorite toys for his entertainment and his awakening, without forgetting his comforter. Place a medicine kit with your cherub's health record in his suitcase for the unexpected. Finally, choose nomadic childcare accessories that are easier to store, transport and handle outdoors: travel cot, umbrella stroller, sling or baby carrier, travel bottle warmer, inflatable bathtub, etc.
How to organize the trip with baby?
To go on a family vacation, especially when you have a baby, it is important to organize the trip well. Whether you plan to go there by plane, train or car, plan enough space for baby, even if it means reserving an additional seat. For a plane trip, consider reserving the front row seats, which are more practical for a family with a toddler. If you prefer to travel by train , there are Family spaces which are equipped with a nursery area and amenities so that everyone feels good there. For a car trip, plan a baby car seat. Make frequent stops and remember to leave in the early morning to avoid the afternoon heat as much as possible.
Choose the destination for a trip with baby
Finally, to prepare a family vacation with a baby, you must also plan the ideal destination. It must be suitable for each member of the family, including baby. For the latter, you need a place with appropriate infrastructure and equipment, as well as early childhood professionals. Check with holiday clubs, holiday villages, hotels and holiday residences that offer all-inclusive packages suitable for families with young children. Pay attention to the activities offered for the amusement of everyone, even babies: animator, daycare services, games for children, activities for adults, etc.