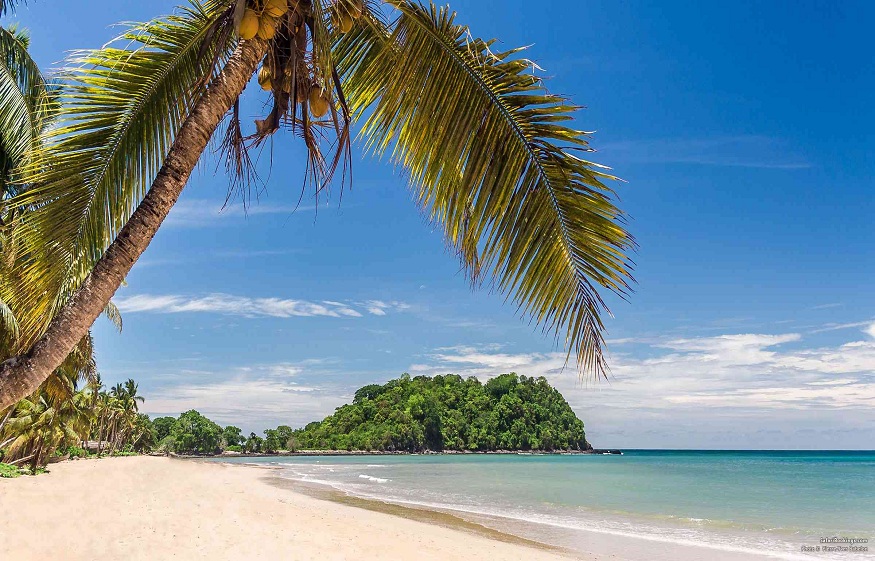 Madagascar is one of the most popular tourist destinations in the Indian Ocean. This is the place to write down in your travel diary if you are looking for a place to relax in a heavenly setting. On the island, luxury coexists with lush and opulent nature. With its 5000 km of coast and its various small islands, Madagascar is one of the countries with the most beautiful beaches in the world which is well worth the detour.
Nosy Tanikely beach
The beach of the islet of Nosy Tanikely is accessible through tourist circuits such as that of LAHIMENA Tours Madagascar . A veritable marine park, its coral reef and turquoise water are ideal for snorkeling or scuba diving.
This small exotic break allows you to swim among colorful fish, gorgonians and turtles. This is the place to be if you want to disconnect and reconnect with nature.
Nosy Iranja
Also known as Turtle Island, this islet offers a pure white fine sand beach and turquoise water at room temperature. Famous for its sand tongue, Nosy Iranja is connected to Nosy Iranja Kely when the tide is low.
With its semi-deserted beaches, you will have an idyllic setting in which to relax and recharge your batteries. The place is also suitable for scuba diving. The purity of the beach and the water will captivate you, in addition to the still virgin plant decor for a total change of scenery. chanty beach
Located in Nosy be, a small Malagasy island, Chanty beach combines luxury with nature. All the infrastructures present on site are in perfect osmosis with nature. In addition to its fine sandy beach and a crystal clear turquoise blue sea, you will find various other activities there.
Horse riding, golf, cycling and diving are the main entertainment available on site. Experience unforgettable sunsets by the sea accompanied by an original tasting of fish according to Malagasy culinary uses and practices .
Ambatoloaka
Ambatoloaka beach is one of the many treasures of the island of Nosy Be. The latter is extremely generous when it comes to dream beaches. This beach forms an oasis of relaxation spread over 4 km in length. Hotels by the sea welcome you with all the necessary comfort.
Immersed in generous vegetation, each structure is an aid to relaxation and tranquility. The frame is specially designed to create a feeling of fullness and calm.Andilana
Andilana is renowned for its favorable climate for holidays throughout the year. This beach on the island of Nosy Be combines good weather with its heavenly setting. Its clear and limpid water embraces a beach of fine sand associated with a unique volcanic landscape in the world. This beach is considered the most fascinating and splendid on the island. The purity of its seabed invites you to scuba dive and go for sea trips in a yacht or canoe. It is a perfect place for families, couples and nature travel enthusiasts .